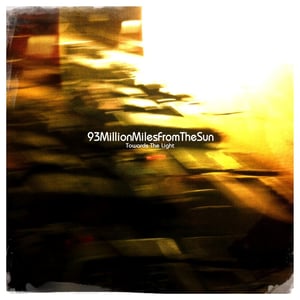 £

14.99 - On Sale
Available now!
93MillionMilesFromTheSun release their new album 'Towards The Light'
Available EXCLUSIVELY on 12" Coloured Vinyl and limited to only 200 copies worldwide!!!
A true collectors item!
Tracklisting
Side A
01. TOMORROW
02. TAKE YOUR TIME (SKYFALL)
03. FALLING
04. DRINKING BLEACH
Side B
05. EVERYTIME I TRY
06. I LOST YOU
07. SUNRISE
08. EVERYTHING TODAY
Heavy vinyl and full artwork on the sleeve and inner sleeve
this is a real thing of beauty...
also available from www.iaterecords.com