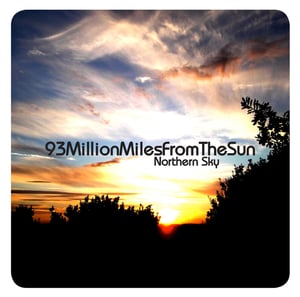 £

7.99 - On Sale
The long awaited 2nd album from shoegazing, space rock, experimental pioneers...
93MillionMilesFromTheSun.
Northern Sky contains 11 seminal shoegazing future classics.
Simply follow the information to purchase the CD
Tracklisting
01. WAITING THERE
02. WHEN YOU COME
03. AS BRIGHT AS THE SKY
04. BEFORE YOU LEAVE
05. ALWAYS
06. SORROW SONG
07. TALL BUILDINGS IN LARGE CITIES
08. ALL YOU'VE FOUND YOU'VE LEFT BEHIND
09. TIME LASTS FOREVER
10. ECHOES
11. SONIC ASSAULT
genius at work!
LIMITED EDITION TO 1000 COPIES